2021 and 2020 Publications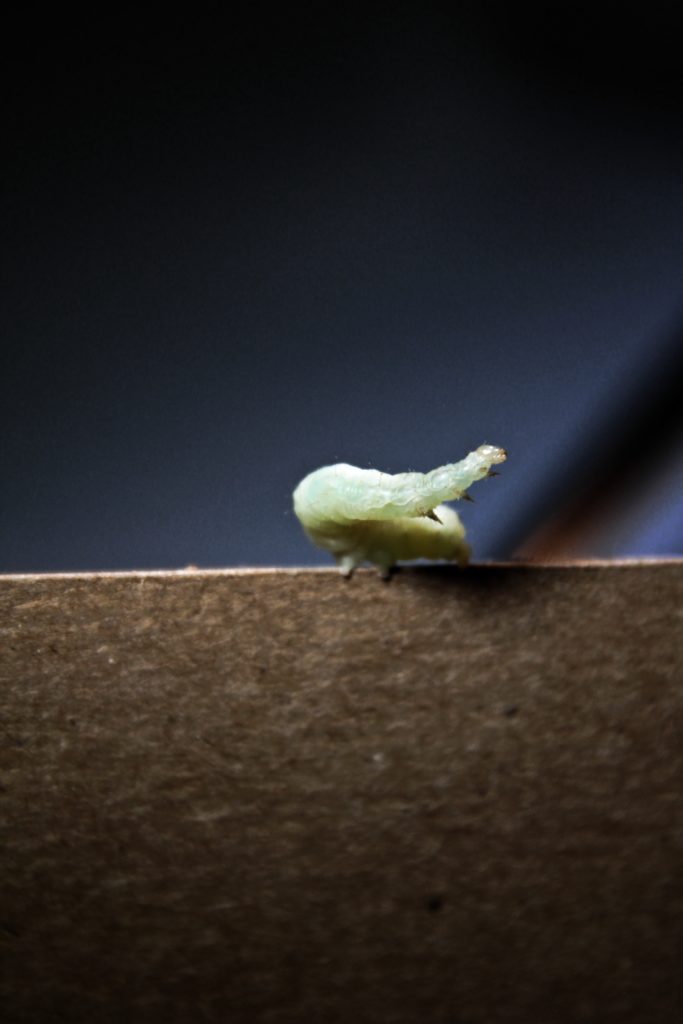 Chen, S. P., Liu, Z. X., Chen, Y. T., Wang, Y., Chen, J. Z., Fu, S., … & Yang, G. (2021). CRISPR/Cas9‐mediated knockout of LW‐opsin reduces the efficiency of phototaxis in the diamondback moth Plutella xylostella. Pest Management Science
Wang, Y., Eum, J. H., Harrison, R. E., Valzania, L., Yang, X., Johnson, J. A., … & Strand, M. R. (2021). Riboflavin instability is a key factor underlying the requirement of a gut microbiota for mosquito development. Proceedings of the National Academy of Sciences, 118(15).
Ngugi-Dawit, A., Hoang, T. M. L., Williams, B., Higgins, T. J., & Mundree, S. G. (2020). A Wild Cajanus scarabaeoides (L.), Thouars, IBS 3471, for Improved Insect-Resistance in Cultivated Pigeonpea. Agronomy, 10(4), 517.
Hay, W. T., Behle, R. W., Berhow, M. A., Miller, A. C., & Selling, G. W. (2020). Biopesticide synergy when combining plant flavonoids and entomopathogenic baculovirus. Scientific reports, 10(1), 1-9.
Kinahan, I. G. (2020). Interactions between Hemlock Woolly Adelgid, Eastern Hemlock, and Gypsy Moth.
Parenti, C. C., Binelli, A., Caccia, S., Della Torre, C., Magni, S., Pirovano, G., & Casartelli, M. (2020). Ingestion and effects of polystyrene nanoparticles in the silkworm Bombyx mori. Chemosphere, 257, 127203.
St. Clair, C. R., Head, G. P., & Gassmann, A. J. (2020). Comparing populations of western corn rootworm (Coleoptera: Chrysomelidae) in regions with and without a history of injury to Cry3 corn. Journal of economic entomology, 113(4), 1839-1849.
Ali, A. N., & Wright, M. G. (2020). Behavioral response of Trichogramma papilionis to host eggs, host plants, and induced volatile plant cues. Biological Control, 149, 104323.
Salazar-Mendoza, P., Rodriguez-Saona, C., & Aparecido Fernandes, O. (2020). Release density, dispersal capacity, and optimal rearing conditions for Telenomus remus, an egg parasitoid of Spodoptera frugiperda, in maize. Biocontrol Science and Technology, 30(10), 1040-1059.
Acharya, R., Yu, Y. S., Shim, J. K., & Lee, K. Y. (2020). Virulence of four entomopathogenic nematodes against the tobacco cutworm Spodoptera litura Fabricius. Biological Control, 150, 104348.
da Silva, F. R., Trujillo, D., Bernardi, O., Verle Rodrigues, J. C., Bailey, W. D., Gilligan, T. M., & Carrillo, D. (2020). Comparative toxicity of Helicoverpa armigera and Helicoverpa zea (Lepidoptera: Noctuidae) to selected insecticides. Insects, 11(7), 431.
Laminou, S. A., Ba, M. N., Karimoune, L., Doumma, A., & Muniappan, R. (2020). Parasitism of Locally Recruited Egg Parasitoids of the Fall Armyworm in Africa. Insects, 11(7), 430